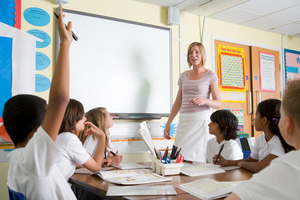 Trent Kays makes some very good points about both teaching and the effects of social attitudes on people's views, but I have two problems with his position. One relates to the nature of education; the other to the health of society in general.
In his Dialogue article (October 19) he agrees with Brazilian educator Paulo Freire that the teacher must respect the learners and engage in dialogue with them.
But Freire envisages the teacher on a different level: "Look, I am convinced that a progressive educator cannot speak exclusively with the people. He or she has also to speak, from time to time, to the people," he said in We Make the Road by Walking.
"It has to do with the directiveness of education, and directiveness does not mean necessarily authoritarianism or manipulation. Education has the directivity because education has objectives, you see. Education is not neutral, and because of that it has directiveness."
Kays says there is no objective truth but Freire's educational philosophy was based on the proposition that it is possible to discern objective truth.
His literacy education required the peasants to reflect on words in the context of their real life situations. This had the effect of heightening their involvement, and the realisation dawned that their lot was not preordained by nature; it was the result of the skewed economic system imposed by a small oligarchy - a demonstrable fact.
He was so successful that the oligarchy's enforcers imprisoned him as a subversive.
To claim that facts are merely a social construct is to change the meaning of the word, thereby obfuscating the issues involved and making meaningful discussion impossible.
About 2300 years ago Greek mathematician Aristarchos held that the earth revolved around the sun. For many centuries common opinion held the opposite. Science eventually proved Aristarchos' opinion correct. To say "opinion is a form of unspoken truth held by the society in which it arose and exists" is to allow for a falsehood to equal a truth.
Hence my other problem which also stems from the philosophy that denies the possibility of objective truth. It underpins the widespread malaise permeating Western society in particular regarding personal responsibility.
A human person is both an individual and a member of a particular society, or sub-group thereof. There is an inevitable tension between the need to develop one's individuality and the need to live in harmony with society.
Society, for its self-preservation, tries to ensure that its members have the ability and intention so to conduct themselves. On the other hand, individuals, for the sake of their mental health, need the freedom to develop as autonomous persons.
True education equips people to discern the destructiveness of the two extremes - the Scylla of dictatorship and the Charybdis of anarchy.
Reality exists independently of our perception; our task is to try and perceive its meaning. Postmodernism appears to maintain that reality is constructed through an ongoing process that must be constantly reproduced by people acting on their interpretations and knowledge of it. A logical consequence of this philosophy is that over time "reality" transmutes according to generally accepted consensus.
We are now left with the idea that how we relate to others (which pertains to the essence of morality) can change - not because of greater understanding of the issues involved, but because there are no objectively grounded issues to be perceived and evaluated.
If there is no such thing as human nature existing independently from my perception of it there can be no basis for morality.
We see the consequences of this moral relativity all around us: people drifting in a morass of doubt, confusion and despair, desperately seeking to escape from a meaningless reality through intoxicants, mindless sexual affairs, unnecessary material acquisitions and so on.
Their main moral compass can be summed up in the refrain of a late 60s song: "It feels so good it must be right."
Jim Elliston writes a column for independent Catholic monthly TuiMotu-InterIslands.