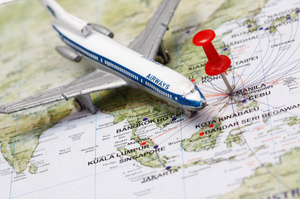 A working holiday scheme with the Philippines will allow 100 young New Zealanders to visit for a year and work there for up to three months at a time.
It will operate the other way as well, allowing 100 Filipinos aged between 18 and 30 to visit New Zealand for a year and work with a single employer or study or train for three months.
The scheme was announced yesterday after talks between Prime Minister John Key and Philippine President Benigno S. Aquino.
It is likely to start next year.
They also agreed on a "memorandum of arrangement" on defence co-operation, allowing for formal defence dialogue and multilateral co-operation, and a geothermal agreement "to support commercial geothermal development between New Zealand and the Philippines".
Mr Key said the partial sale of state-owned energy companies such as Mighty River Power would not affect the agreement.
He praised President Aquino on his fight against corruption.
"It takes a brave and courageous leader to undertake those steps and the President should be congratulated for the work he is doing there."
Mr Key also congratulated President Aquino for the peace deal just brokered in Mindanao, where a 40-year separatist insurgency has claimed thousands of lives.
He expressed his condolences for the loss of the 11 Filipinos in the Christchurch earthquake last year.
Mr Aquino said the Philippines found itself on the same side as New Zealand and Australia on many issues stretching back to World War II.
He said the Philippines, which is a formal ally of the United States, welcomed the "strategic shift" of the US back to the Asia Pacific area.
Asked about travel to the Philippines, Mr Aquino questioned the fairness of the travel advisory for the Philippines being more serious than for another area - thought to be Bali - where a bombing killed more than 100 people.
"Where is the fairness in that?"