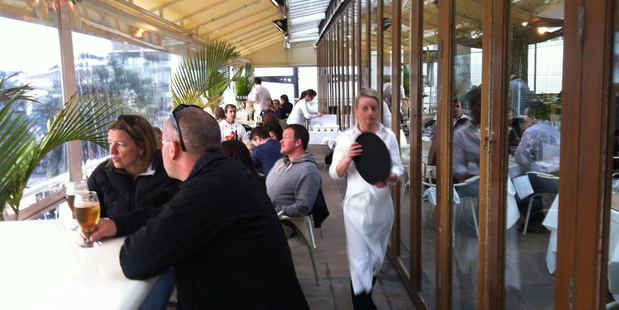 Sacha Beacham works part-time at Kermadec
A disgraced criminal defence lawyer is now waiting tables at one of Auckland's swankiest restaurants.
Sacha Beacham, who is awaiting a decision on whether she will be struck off as a lawyer, was yesterday working at Kermadec Restaurant on the Viaduct.
An acquaintance who ran into the 40-year-old told the Herald on Sunday that Beacham was looking very comfortable in the role. "She is very well groomed and she didn't look like she'd changed at all."
The Law Society has asked the Lawyers and Conveyancers Disciplinary Tribunal to have the Hawke's Bay lawyer struck off after she admitted two charges of bringing the profession into disrepute. Judge Dale Clarkson's decision is due to be released any day now.
This month the tribunal heard that Beacham had convictions for drink-driving, resisting arrest and obstructing police.
Beacham had abused police officers after her friend was pulled over and failed a breath test on New Year's Eve. She allegedly told them to "shut the f****** door" and "f*** off".
Beacham also admitted a third charge of misconduct laid by the Standards Committee for behaving in an indecent and offensive manner toward police officers during a strip search that night. Beacham apologised to the tribunal but sought a suspension, rather than being struck off. Beacham is from a prominent Hawke's Bay family.
Approached yesterday at the restaurant, Beacham declined to comment. "Do you want to jeopardise the part-time employment I've already got?" she asked.