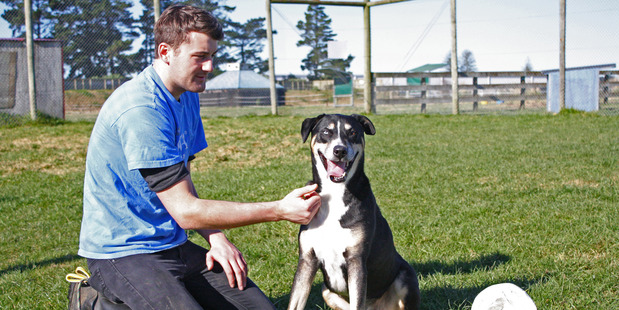 On screen, his character is a god, a powerful figure in The Almighty Johnsons.
But when the cameras stop rolling, Emmett Skilton reveals a soft side by playing with dogs at Auckland's SPCA.
Skilton, 25, has been an SPCA volunteer for two years and will hit the streets with a collection bucket during next month's Paws Street Appeal.
Last year his friends from Shortland St and Go Girls grabbed a bucket but this year he wants everyone to help.
SPCA chief executive Chris Kalin says they urgently need volunteers to help raise $200,000 to care for animals at risk. Interest can be registered at www.spca.org.nz.