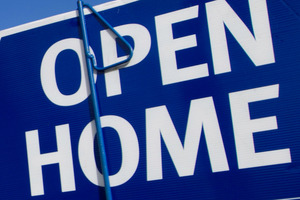 A high-profile Hawkes Bay real estate agent and ex-councillor under investigation by the industry watchdog for an improper act at a client's open home is under further scrutiny.
Terry Coxon, 71, has had another complaint lodged against him with the property valuation industry watchdog.
Both complaints relate to an incident last month when witnesses saw his actions while at the open home in Havelock North.
Mr Coxon was dismissed from Tremain Real Estate, his employer, on September 17. A complaint was lodged with the Real Estate Agents Authority (REAA) on September 25.
A complaint has now been lodged with the New Zealand Institute of Valuers (NZIV), which regulates registered property valuers.
Mr Coxon said he was unaware of the latest complaint against him.
NZIV councillor Ton Remmerswaal said the complaint was lodged despite the alleged incident not occurring while valuing.
"While the incident occurred when acting as a real estate agent and not as a registered valuer, we expect members to uphold the reputation of the Institute and dignity of the profession at all times," he said.
The Professional Practices committee of the NZIV will liaise with the REAA on the findings of the REAA Complaints Committee before conducting its own hearing, to which Mr Coxon will be invited to put his case, Mr Remmerswaal said.
If the complaint was upheld, Mr Coxon could be barred from continued membership of the NZIV and unable to practice as a valuer.
REAA spokeswoman Ngaire Vanderhoof said the complaint was still in the deliberation process.
"We are continuing initial investigations into the complaint and it will go to a Complaints Assessment Committee within the next three weeks," she said.
"The Complaints Assessment Committee will consider all the information and decide whether to inquire further into the complaint or to dismiss it."
Further inquiry could result in charges being laid with the Real Estate Agents Disciplinary Tribunal.
Of more than 2000 complaints lodged with the REAA since its launch in November 2009, 34 were against Hawkes Bay agents.
Two were ruled to be "unsatisfactory conduct", 14 warranted "no further action" and 18 were either withdrawn, resolved, decided not be inquired into by the REAA, or are still open.
REINZ Hawkes Bay region spokeswoman Elanor MacDonald said the inception of an independent industry watchdog had improved industry standards considerably.
It had also clarified industry protocol and best practice which previously had been "a bit grey", she said.
Most Hawkes Bay agents tried to work to high industry standards. Many weren't "100 per cent there yet, but there is certainly a lot of effort going in".
The REAA is a Crown entity which regulates real estate agents, branch managers and salespersons under the Real Estate Agents Act 2008, taking over from the Real Estate Institute of New Zealand as the industry's regulatory body.
There were 13,007 New Zealand real estate agents actively licensed with the REAA at the end of August.
For more articles from this region, go to Hawkes Bay Today