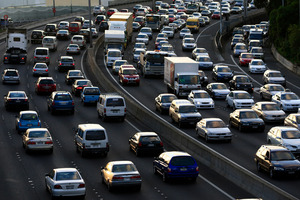 Drivers heading away for the long weekend are urged to take care and stay aware.
The official holiday period begins at 4pm today and runs through until 6am on Tuesday.
Bay of Plenty road policing manager, Inspector Kevin Taylor, says people need to be patient on the roads.
"A lot of crashes on Labour Weekend historically have been through poor observation, people following too closely or using poor judgement coming in and out of intersections," he said.
Kevin Taylor says it will be a mixed bag weather-wise over the weekend, so drivers need to adjust their speed depending on the conditions.