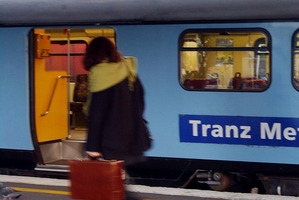 A man has been arrested for allegedly punching a woman while they were travelling into Wellington on a train this morning.
Tranz Metro staff stopped the train about 7.20am at Paekakariki on the Kapiti Coast to wait for police to deal with the incident, Sergeant Peter Theobald of central police communications said.
A man was charged with assault and police were speaking with the woman.
Mr Theobald said the incident was witnessed by a number of passengers who called police.
He said it was not yet known if the man and woman knew each other.
The train was delayed at Paekakariki for about half an hour.
- APNZ