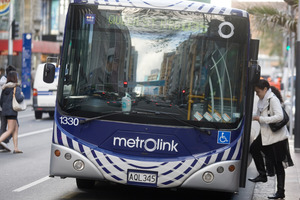 Bus users in Auckland face more disruption following the rejection of the latest offer to drivers from NZ Bus.
First Union spokesman Karl Andersen said the union would be issuing the company with another notice of industrial action.
NZ Bus said more than 50 per cent of drivers at a stop work meeting today voted to accept its offer of $20 an hour from next November but the vote failed to reach the 60 per cent threshold required for ratification.
The company said in a statement it had already reached agreement with the union leadership twice on acceptable deals, but the union had been unable to convince 60 per cent of its members to accept.
"The union executive have unanimously recommended the deal and over 50 per cent of the drivers want to accept,'' said NZ Bus Chief Operating Officer Shane McMahon.
"At some point we need to move forward as a business.''
- APNZ