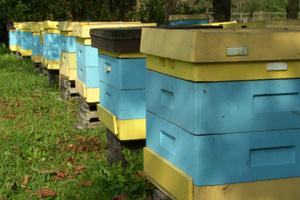 A young man who admitted receiving stolen beehives worth thousands of dollars has been spared jail.
Justin Howes, 21, earlier pleaded guilty to three charges of receiving and appeared for sentencing today in the Whangarei District Court.
The charges relate to a total of 85 beehives worth $27,000 taken from beekeepers in Kerikeri, Wellsford and Kamo earlier this year.
Judge Greg Davis said the chances of the victims receiving reparation if Howes was sent to prison was minimal or nil.
He ordered that Howes pay a total of $7500 reparation at $40 a week, and perform 400 hours of community work.
In November 2010, Howes was sentenced to four months' community detention after he broke into two Northland wildlife sanctuaries and stole 26 geckos.
For more articles from this region, go to Northern Advocate