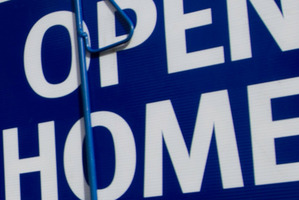 File photo / Richard Robinson
A high-profile Hawke's Bay real estate agent and ex-Hastings district councillor is being investigated by the industry watchdog for an improper act while running a client's open home.
Real estate stalwart Terry Coxon was dismissed from Tremain Real Estate last month after witnesses saw his actions at the open home in Havelock North, Hawke's Bay Today understands.
Mr Coxon said yesterday that he was sorry that his relationship with Tremain had ended and "regrets his actions that caused that to take place".
The Real Estate Agents Authority, the industry's government-run regulatory body, confirmed it was investigating a complaint against Mr Coxon, 71.
Tremain Real Estate Principal Simon Tremain said Mr Coxon was dismissed from the company on September 17, but said the reason was "confidential between Tremains and Terry Coxon at this stage".
REAA spokeswoman Ngaire Vanderhoof said the details of the complaint against Mr Coxon would not be publicly disclosed.
"We received a complaint about Mr Coxon on 25 September 2012," she said. "We have conducted some preliminary investigations into this complaint and it will be referred to a Complaints Assessment Committee."
If the committee decided action needed to be taken, charges would be laid with the Real Estate Agents Disciplinary Tribunal.
Hawke's Bay Today understands Mr Coxon was hosting an open home in Havelock North in early September when the improper act occurred while he was alone in the house.
Mr Coxon, who sold his Remax - Wine Country Real Estate Ltd company to Tremain last year, served three terms on the Hastings city and district councils from 1986 to 1995.
Mr Coxon's name no longer shows in the Register of Licensees - the database for estate agents - because he has left the real estate business. He said he was going to do property valuations. Mr Coxon has been the Hawke's Bay Real Estate Institute district president, chairman of the New Zealand Institute of Valuers Hawke's Bay branch and a Justice of the Peace.
- APNZ