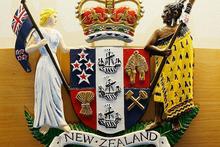 A 31-year-old Wanganui man will appear in the Wanganui District Court today on charges of assault and abduction with intent to commit sexual violation.
This follows an incident at Castlecliff Beach dunes on Saturday morning which Whanganui Police say has left a 16-year-old Wanganui girl traumatised after her ordeal.
Detective Senior Sergeant Dave Kirby, officer in charge of the Whanganui CIB, said then man was arrested on Saturday after the incident which happened near the beach access area.
Mr Kirby said police were keen to hear from anyone who was in or around the beach access track that leads off Seafront Rd on Saturday morning.
"We're particularly interested in hearing from Karaka St or Kapiti Tce residents who may have seen some activity around 10.30 that day," he said.
Mr Kirby said they were also particularly interested in the movements of a dark blue station wagon and its occupants that was seen in the area of the access track that same time on Saturday.
"A large number of houses overlook that area and any number of people could have seen something that will be helpful in our inquiries," he said.
Anyone with any information is asked to contact Detective Chay McArthur on 349 2827.
By John Maslin of the Wanganui Chronicle