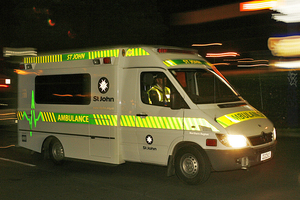 A forensic examination of a sleep out where a man died on Friday after being attacked in the converted garage he lived in is continuing today, police say.
Police launched a homicide investigation into the death of the 55-year-old Manurewa man after the discovery of his body in a converted garage.
They believed he was attacked while he was in the sleepout, which was behind the main house.
He was found by one of his flatmates about 10am at their Great South Road property.
Police are appealing to the public and the local Manurewa community to come forward with any information of suspicious activity seen at or in the vicinity of 217 Great South Road.
"Any activity that on its own may not appear to have any significance could be critical to the police inquiry so all information received will be of value to this investigation.''
His name has not yet been released as police work to contact family believed to be in the United Kingdom.
He was living a "normal, routine, quiet life'' and there was nothing that warranted this man suffering such a violent death, police said.
Police urged anyone who had information that would assist them to call Counties Manukau Police on 09 261 1300 or call Crime Stoppers anonymously on 0800 555 111.
- APNZ