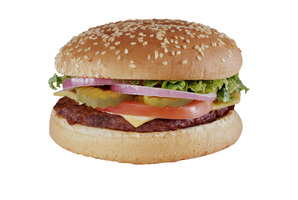 There were no buns in the oven at McDonald's yesterday.
The fast-food giant shut about 50 North Island outlets after problems baking burger buns at its North Shore plant.
The company said an equipment failure on the Glenfield production line that makes the buns sparked concerns about their quality.
"About 9pm on Friday we made a decision to close our 24-hour outlets in the North Island in case the technical issue affected the quality of the buns," a spokesman for McDonald's told the Herald on Sunday.
"Food quality and safety is a premium and that was our first concern."
Many of the stores closed from about midnight on Friday until 10.30am yesterday when new supplies were delivered.
"Our North Island outlets get fresh buns but the stores in the South Island get frozen ones because of the time it takes to get them there," the spokesman added.
"That meant we had a large contingency supply of frozen buns that we were able to get to the North Island stores by breakfast time on Saturday, when the production fault was rectified."