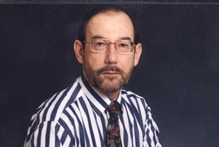 A serial sex offender has appeared in court charged with breaching the conditions of his parole.
Ronald Van Der Plaat, 76, was jailed for 14 years in 2000 for keeping his daughter as a sex slave.
He was released in 2010 on strict conditions, including that he had no contact with any child under 16 without the direct supervision of an adult approved by his probation officer.
Van Der Plaat appeared before Waitakere District Court today charged with breaching his parole conditions by having unsupervised contact with a child at Auckland Museum on September 2.
He is alleged to have won the trust of the mother of a four-year-old girl who had no idea he was a convicted paedophile. Van Der Plaat was allegedly spotted holding hands with the girl at the museum by a neighbour who knew of his past.
A court spokesman said the case had been adjourned to November.
It is understood that police are investigating whether Van Der Plaat should also be charged with sexual grooming.
Van Der Plaat was jailed for 14 years in 2000 for keeping his daughter as a sex slave, subjecting her to "bizarre and depraved" abuse, including rape, over several years in what a judge said amounted to "indescribable cruelty".
The Parole Board says his release was "non discretionary". Like 'Beast of Blenheim' Stewart Murray Wilson he had to be released before his sentence ended because he was dealt with before the Parole Act 2002 came into force.
After the latest allegations came to light, Van Der Plaat was recalled to prison until his sentence end date of October 11, 2014.
In making their decision, the Parole Board referred to security footage and still photos that appeared to show Van Der Plaat at the museum.
The board said a 2009 psychological report assessed him as being at least a medium to high risk of reoffending.
It also claimed he continued to deny his offending.
"He told the psychologist that the victim made up the allegations to obtain money for drugs," the parole board says.
"It was noted that his sexual arousal to sadistic acts had not diminished as he aged and there was no evidence of decreased sexual libido or sexual interest."
- APNZ
By Kurt Bayer @KurtBayerAPNZ

Email

Kurt