Bonus Bonds jackpot goes to 19-year-old after parents forget to transfer ownership - but all family profit in end.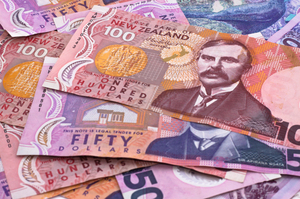 A South Auckland teenager has become a millionaire from an investment belonging to his parents because they didn't get around to transferring it into their names.
The 19-year-old from Papatoetoe, who wanted to remain anonymous, said he was in shock when he was told he had won the top prize of $1 million in the Bonus Bonds monthly draw. He hung up twice on the ANZ representative who rang him because he thought it was a practical joke.
"It wasn't until she rang a third time that I suspected she might be telling the truth. I was just basically in shock," he said.
His parents bought the $1500 in bonds from their son to help him buy his first car four years ago. But they never got around to transferring the bonds into their names.
"It was up to them but they never ended up doing it. I was a bit young to know about that sort of stuff."
He said there were no hard feelings. He had paid off their mortgage of almost $300,000. He has also bought a $19,000 car and a laptop, and a boat for his brother. The family were also looking at buying a new house.
"It would have been spent in exactly the same way anyway. They are happy as, to be honest. And I know that what's theirs is also mine, so I don't mind," the teenager said.
"We never ever in our wildest dreams thought this would happen. At the time we thought about going in and changing [the names] over," his mother said. But it was likely she would have simply withdrawn the amount in cash.
The parents had been buying Bonus Bonds for their two sons since they were 3 years old.