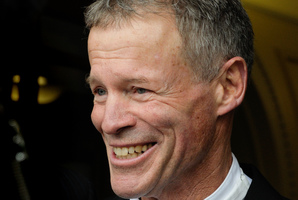 There's a spotlight of a different kind for Parliament's Speaker Lockwood Smith.
The trained opera singer will be performing a duet with Will Martin and the New Zealand Pops Orchestra later this month at the Auckland Town Hall.
He's had a 20 year break from singing after "wrecking" his voice.
His last big role - apart from reprimanding errant MPs - was Figaro in the Marriage of Figaro.
But Dr Smith says he now enjoys the more popular stuff, so he likes the idea of the Pops Orchestra.
He says singing with someone like Will Martin is amazing because he's a big star, and Dr Smith sees himself as a "rank amateur".