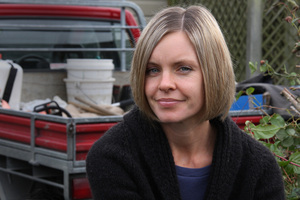 A celebrity agent who has some of New Zealand's biggest names on her books has formed close ties to Anna Guy.
The Feilding mother of four, whose husband Ewen Macdonald was acquitted of murdering her brother Scott in July 2010, broke her silence in spectacular fashion last week with interviews in Woman's Day and on TV3's 60 Minutes.
This week the Herald reported that Guy was interested in broadcasting and performing and planned to move to Auckland to be close to her new partner and start a career.
The Herald on Sunday asked several well-known Auckland celebrity agents about Guy but only one admitted to having ties with the 31-year-old.
Karen Kay manages dozens of famous celebrities, including actor Shane Cortese, comedian Rhys Darby and singer Elizabeth Marvelly.
A well-placed source said Kay had helped Guy in dealings already, although Kay herself was not willing to discuss the issue.
Asked whether she was Guy's agent, Kay said: "I am one of Anna's many supporters and her friend."