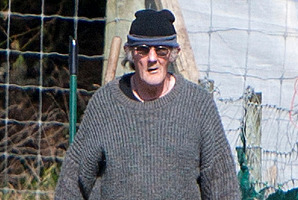 It cost the Wanganui District Council more than $77,000 to apply for a judicial review against the Department of Corrections and the Parole Board for their decision to parole serial sex offender Stewart Murray Wilson in Wanganui.
Corrections announced on August 8 that Wilson - who spent 18 years of a 21 year sentence in prison for sexual and violence crimes against women and children - would be released under strict conditions to a house just outside Whanganui Prison.
Following outrage at the decision from some sectors of the Wanganui community, the council resolved to apply for a judicial review. The council's case was heard in front of Justice Ron Young at the High Court in Wellington on August 28.
Justice Young sympathised with the council's position but ultimately rejected the application. Wilson was released on August 29.
Council spokeswoman Sue Dudman said the biggest chunk of the legal costs came from law firm Kensington Swan, who charged the council $55,500 for its work on the judicial review hearing.
Ms Dudman said constitutional lawyer Mai Chen was also involved in the judicial review process.
"While we have not yet received the invoice from Mai Chen, we expect this to be around $7000, giving a total for the judicial review of $62,500," she said.
A further $15,230 was incurred for other legal costs such as a lawyer's attendance at council meetings and at Wilson's own judicial review, and administration.
Wanganui Mayor Annette Main said the legal bill was about what had been expected.
She said she believed the money was worth spending.
"I do still believe it was necessary for us to undertake the judicial review proceedings in view of our inability to obtain the detailed information provided to the Parole Board which resulted in the choice of Whanganui Prison as the location for Mr Wilson," Ms Main said.
For more articles from this region, go to Wanganui Chronicle