Questions over medical report on man later charged with stabbing attack.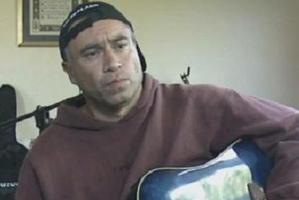 A doctor has resigned from a district health board amid allegations that she had an affair with a mental health patient who is now facing charges over a vicious stabbing attack on a dairy worker.
It has been alleged that the doctor's assessment of her patient a month before he allegedly repeatedly stabbed Ramandeep Singh in Katikati was "markedly different" from one done by a medical colleague.
The doctor left Bay of Plenty District Health Board in August, and a Medical Council investigation into an alleged sexual relationship with her former patient, Lee Aholima, is continuing.
The Herald has decided not to name her.
In an affidavit given to the council's professional conduct committee and obtained by the Herald, a colleague of the doctor said Aholima spoke to him of a "new relationship" with a woman he was afraid to name.
The affidavit said the doctor gave a medical assessment of Aholima, 46, that did not include information about previous treatment and psychotic episodes.
The assessment was done on February 17.
The attack at the Park Rd Dairy in Katikati on March 16 left Mr Singh with more than 10 stab wounds, including a punctured lung. His aunt was also hit when she went to his aid.
The doctor who gave the affidavit said that later, at the Henry Rongomau Bennett mental health centre in Hamilton, Aholima was reluctant to tell him who his new relationship was with or discuss it any detail.
Aholima, who describes himself online as a songwriter and is a member of the Australasian Performing Right Association, said he was communicating with his new partner through the internet and music.
He said his new partner could get in trouble if he told the staff.
"His statements to the effect that he communicated with her through music and the internet seemed at the very least a strange way of describing a relationship, and I thought might indicate delusions of reference," the colleague said in his affidavit.
"However, Mr Aholima declined to discuss the details with me, so I was unable to be sure."
When the colleague returned to the centre from holiday, a nurse told him Aholima had named the female doctor in question as his "delusional" partner.
An urgent request was made for Aholima's clinical notes from the Bay of Plenty District Health Board.
"I was quite concerned when I read [the doctor's] assessment of Mr Aholima on 17 February 2012, because it was markedly different from my own assessment and my knowledge of Mr Aholima, as well as the information that she had available to her in the Tauranga file."
When he later heard from other colleagues of a relationship involving the doctor, he thought of what the nurse had told him, but thought it could be a misunderstanding based on Aholima's "delusional statement".
But he remained unsure how information could have got back to Tauranga other than through thedoctor.
A source within Bay of Plenty District Health Board said staff received an email from mental health and addiction services clinical director Dr Sue Mackersey saying the doctor had been on leave and would not be returning to work.
Dr Mackersey said the doctor had enjoyed her time with the board and thanked staff for supporting her.
Yesterday, the doctor's husband told the Herald his wife could not comment on the allegations.
"It's going through an investigation so we can't say anything until that all goes through."
A check on the Medical Council's website yesterday showed she was still registered.
Spokesman George Symmes said the council could not comment on the case, and it would not confirm an investigation was taking place.
"While an investigation is under way, we are not able to provide any details on the nature of that investigation," he said.
Bay of Plenty District Health Board officials also declined to comment.
No trial date has been set for Aholima as his fitness to plead to the charges - wounding with intent to cause grievous bodily harm and aggravated assault - is yet to be determined. He is still in the Henry Bennett centre.
At a pre-trial hearing in Tauranga District Court last month, the case was delayed for a further medical report. It is due back in court next month
- additional reporting: APN