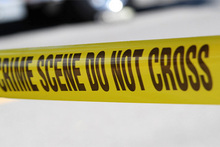 A man is dead and another in custody after a violent clash in Flaxmere yesterday afternoon.
The Herald on Sunday understands the incident was a domestic dispute, but police were refusing to disclose much about the matter.
Police who attended a domestic incident at 4.57pm in Whitby Cres called for paramedics soon after arriving at the street.
Ambulance officers worked on a patient for more than half an hour, one eye witness said.
"We took an initial call for a bit of disorder," said an inspector, but he would not be drawn on further details.
Last night, police tape was still in place at the scene but neighbours said they had heard very little and there was no police presence.