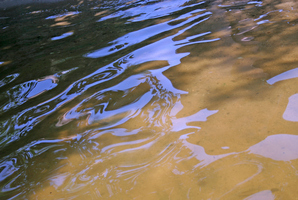 File photo / Thinkstock
A 12-year-old boy had his head held underwater in a "distressing" assault carried out by an older man in Christchurch, police say.
The boy and two friends, also 12, were playing on the corner of Avonside Drive and Wainoni Road at 3:15pm yesterday.
Detective Sergeant Richard Quested said they were throwing stones into a river when they were confronted by a Caucasian man wearing a blue t-shirt and jeans.
"The male has assaulted one of the boys and thrown him into the river. He then held the boy's head under the water.
"The young boy received some bruising and cuts and is very shaken by the incident."
Mr Quested says the offender was reportedly a passenger in a small red vehicle, possibly a hatchback.
A woman was driving the vehicle and there were also two children inside, he said.
It was parked in a gravel lay-by about 30 metres from Wainoni Road on Avonside Drive at the time of the assault.
YOU CAN HELP:
To give information call Mr Quested on (03) 3739102, or Christchurch police on (03) 3637400.
Alternatively, information can be provided anonymously to Crimestoppers on 0800 555 111.

- nzherald.co.nz