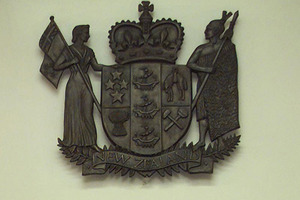 File photo / NZ Herald
Two men have been convicted of rape following the abduction of a woman in central Auckland in June last year.
Police said the men, Mohamed Bashir, 25, and Abdinor Abdi, 29, both from Mt Roskill, were yesterday convicted in the Auckland High Court of rape and three counts of being party to rape.
Abdi was also convicted of abduction and threats to kill, police said.
Both were remanded in custody and will be sentenced in the High Court on November 22.
Police said the prosecution followed an investigation by the Auckland City Police Adult Sexual Assault Team into a complaint from a victim who alleged she was abducted from the central city area and subjected to multiple rapes on June 4 and 5, last year.
- nzherald.co.nz