Officials urge tighter spending guidelines as living expenses come under scrutiny.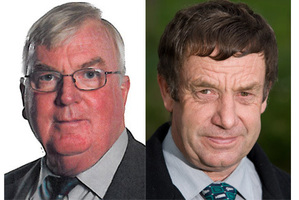 Waikato Regional Council elected members are being asked to cap the amount they spend on food and accommodation when staying privately.
The regional council will on Thursday consider a change in its allowances policy so those choosing to stay privately on council business can claim up to $70 only a night for food and accommodation.
Previously, councillors who lived further than 100km from the council offices - or if it was deemed impractical to return home the same day - could claim $50 a night to stay in private accommodation plus "actual and reasonable costs" for food.
The policy change, recommended by staff, comes after elected members' expenses for 2011/12 revealed deputy chairman Simon Friar claimed more than $40,000. Part of the figure was $9650 on food and accommodation, which included claiming $50 a night to stay at his son's Hamilton house plus food.
The Whangamata-based councillor spent almost a third of the year away from his house and constituency, according to figures released to the Herald.
In the year to June 30, 2012, Mr Friar was reimbursed for 111 nights' accommodation. Chairman Peter Buckley, who often stays in Hamilton hotels even though his Meremere farm falls within the council's 100km threshold, claimed for 67 nights.
Taupo councillor Laurie Burdett, who travels a similar distance to Hamilton as Mr Friar, claimed for 34 nights.
Mr Buckley and Mr Friar did not return calls from the Herald yesterday.

Staying away
Nights claimed in 2011/12:
Simon Friar - 111
Peter Buckley - 67
Laurie Burdett - 34
Phillip Legg - 9
Russ Rimmington - 6
Stuart Kneebone - 4
Norm Barker - 3
Jane Hennebry - 2
Total - 236
Lois Livingston, Paula Southgate, Theresa Stark and Tony Armstrong did not claim.