Have you got any photos or video from the scene? Are you on board the ferry? Email us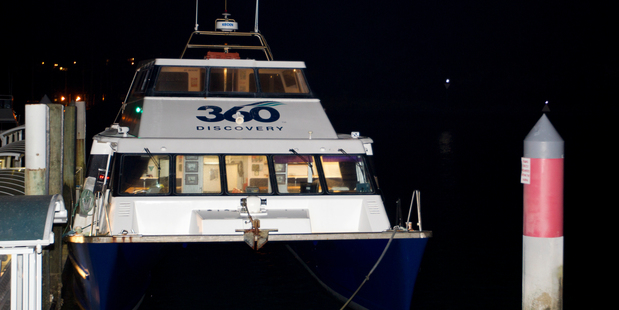 Investigations are underway after an Auckland ferry's mayday call during an evening commuter run.
The ferry to Whangaparaoa, run by 360 Discovery Cruises, was reported to have suffered an engine fire in the Rangitoto Channel with 60 people on board, including three crew.
It reached its destination with no injuries.
Police said emergency services were alerted at 6.08pm, when the ferry was off the bays in the Rangitoto Channel.
The boat was escorted to Gulf Harbour by navy vessel HMNZS Manawanui and police launch Deodar, and made it to its destination on one engine.
A 360 Discovery spokeswoman said the engine had not been on fire.
Rather, a "mechanical issue" had caused steam to come up from one of the ferry's two engines, she said.