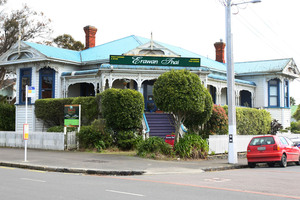 Finally, a building worth saving in Auckland's tangled debate on heritage protection.
The attractive, century-old Herne Bay villa on the corner of Jervois Rd and Lawrence St is the first for a while to justify public agitation against its planned removal - and to be worthy of intervention by the Mayor, Len Brown, and his council.
Its prominence and street appeal set it apart from so many dreary bungalows or nondescript villas on by-roads, loved only in their pending or actual absence.
The heritage cause has suffered from a war cry that anything over a certain age deserves the city's protection, no matter how poorly maintained or designed.
Authorities should engage again with the owner to explore this building's future. Its fate will show how serious Auckland is about preserving its villages' character.