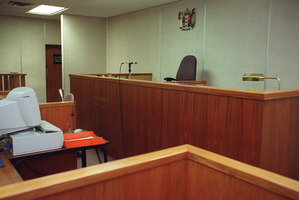 A Far North businesswoman who admitted 59 charges relating to the non-payment of tax will be sentenced in November.
Antoinette Cherrington, a director of Jabo Opua Ltd, which went into liquidation in March this year, appeared for sentencing in the Whangarei District Court on Friday after earlier pleading guilty to 30 charges relating to non-payment of income tax, seven of student loan employer deductions and 22 in relation to Kiwisaver.
The offences were committed between April 2009 and July 2011 and involved a total of $109,358. The Inland Revenue Department, which laid the charges, is seeking reparation of $90,925.
The company operated as a cafe and employed between 11 and 13 employees.
In court on Friday Cherrington's lawyer Meg Scally asked Judge Simon Maude for an adjournment so a reparation report could be sought.
The amount of reparation would affect the sentence, Ms Scally submitted.
Judge Maude adjourned the case for sentencing on November 27.
For more articles from this region, go to Northern Advocate