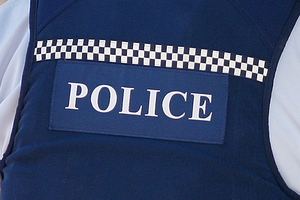 A man tried to grab and drag a 15-year-old girl into his car in Auckland last night.
The girl was walking on Hillsborough Rd in Mt Roskill just before 8pm when the car pulled up and a man tried to grab her. Police said they were looking for a Cantonese interpretor to get a description from the girl.
Meanwhile, Levin residents say they are living in fear after a man tried to abduct children.
Police confirmed they were investigating a complaint of a man in a black BMW trying to abduct children in the town, north of Wellington.
One mother posted her complaint on social networking pages last week.
Jade Malcolm, 26, said her children - aged 7, 5 and 3 - were walking home from the park with her 16-year-old niece when a man in his late 20s or early 30s asked her niece to get in his car.
"He didn't care she was with the younger kids. He still stopped them in broad daylight," Malcolm said.
Four days later, the same man, who had parked his BMW near an alleyway, tried to pull the girl into the car.
The terrified teenager punched him in the face and ran home crying.
Malcolm reported the incidents to police and when she spread the news on Facebook, details of other incidents came from other concerned parents.
Andrew Blair said the community was living in fear and parents would not let their children play outside.
"It's like a ghost town. There are no kids in the park or on the street. It is very upsetting. This guy has got everyone scared."
Levin Detective Darcy Park said police had identified the BMW and were making inquiries.