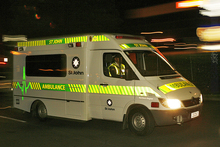 Traumatised family are being supported by police after a baby girl died in unexplained circumstances.
Five-month-old Shannon Tai-Rakena was rushed to Waikato Hospital on Thursday night after suffering an injury at her Hamilton home.
She died the next day in Waikato Hospital.
Detective Senior Sergeant Mark Greene said a thorough investigation was being carried out. "While we first and foremost are supporting the family through a traumatic situation, we need to thoroughly investigate the circumstances surrounding what has occurred."
A scene investigation was carried out at the house on Friday and a post mortem examination was done yesterday in Auckland.
A relation said on Facebook: "We love u Shannon bby may u rest in peaace presious bby we will miss u so so much."
- APNZ
By Matthew Theunissen

Email

Matthew