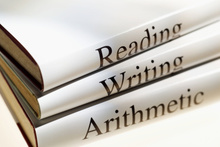 Improving adult literacy is key to reducing workplace accidents, a health and safety and literacy expert says.
New Zealand Institute of Safety Management national manager Paul Jarvie said most New Zealand adults can read and write straightforward information but around half have significant literacy and/or numeracy gaps.
"Literacy issues make it difficult to reduce workplace accidents because people don't understand written information about hazards.
"It also means that many people are unable to correctly fill in the health and safety incident forms that provide valuable information to employers and the authorities," he said.
"It's widely agreed that more research is needed to understand where and why workplace accidents are happening and in what kinds of businesses, but getting good data requires workplaces to supply accurate information about incidents."
According to latest Statistics New Zealand figures, there were 228,336 work-related injuries in 2008, 215,721 in 2009 and 209,701 in 2010.
Katherine Percy, chief executive of literacy and numeracy support provider Workbase, said little meaningful headway was being made to reduce them.
"Our experience working with hundreds of businesses shows that literacy issues play a big part.
"Employers need to understand the health and safety risks and impacts arising from low literacy and provide training that builds employees' knowledge and skills. This will also have positive flow on effects to their general job performance."
Ms Percy added that many businesses don't realise that they could access government-subsidised workplace literacy training programmes.
- APNZ