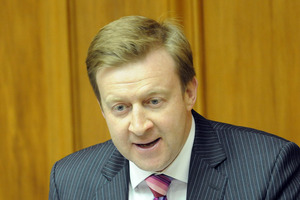 Helene Quilter has been appointed as the Chief Executive and Secretary of Defence.
States Services Commissioner Iain Rennie announced today that Ms Quilter would take on the role in December.
She has spent over 35 years in the Public Service including the last five years as Deputy Commissioner at the State Services Commission and six years at the Ministry of Social Development.
Ms Quilter is replacing the current Secretary of Defence, John McKinnon, who is starting a new role as Executive Director of the Asia New Zealand Foundation.
Mr Rennie said Ms Quilter had extensive experience in leading reviews, mergers and restructuring on behalf of the State Services Commissioner.
"Helene Quilters's long experience across the Public Service gives me confidence that she will successfully build on the current secretary's work to strengthen the future policy capability of the Ministry of Defence and provide assurances that defence acquisitions are managed in a highly effective manner," said Mr Rennie.
Defence Minister Jonathan Coleman said the Secretary of Defence will bring valuable skills and experience to the job.
Ms Quilter is currently Deputy Commissioner at the State Services Commission where she played a leadership role with the central agency team responsible for defence white paper reforms.
Dr Coleman said one of her current roles with the State Services Commission is managing the performance expectations of Chief Executives in Foreign Affairs, Defence, Justice and intelligence agencies.
- APNZ