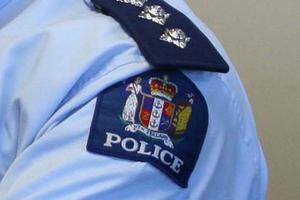 A woman has been arrested for allegedly scamming several cafes by requesting a refund after saying she was pregnant and had suffered food poisoning eating at their premises.
The 26-year-old was arrested on Saturday after staff at a Whitianga cafe recognised her.
A staff member at Taste Cafe reported the woman to the police. She had allegedly already targeted a number of other cafes in Thames and Whangamata.
The woman, and a 30-year-old man alleged to have helped her, will appear in Thames District Court on Thursday on fraud charges.
Senior Sergeant Graham Shields of Thames police said more than a dozen businesses throughout the Coromandel Peninsula had laid complaints and he expected more.
Mr Shields said the woman had been using a variation of the same story and might even have tried her alleged scam in Auckland.
"When people said, 'We are not going to help you', she would just go 'Okay' and leave.
"But a lot of times she would say she was pregnant, she had to go to the hospital and didn't really want to cause any trouble, and the shop owners felt obliged to help her."
The incidents follow a report earlier this year of people canvassing restaurants with bogus complaints to get "refunds" for meals they never bought and warnings from the Restaurant Association for members to be vigilant after an upsurge in scams.
Clare Rodley of Sola Cafe in Thames said that on Friday, the woman talked her into "refunding" the $21 she said she had spent on five hot chocolates. "We have a lot of people come in with allergies so when she said she specifically asked for trim milk and got full fat and broke into a rash, I was naturally really concerned and apologetic.
"With food poisoning it's every restaurant's worst nightmare. She said she had to have a week off work because the rash spread to her face and then she added in the pregnancy bit and it could have killed the baby."
Coghil Cafe co-owner Fiona Elder believed it was the same woman who called her about six months ago complaining of food poisoning after buying some seafood chowder at her Whitianga eatery.