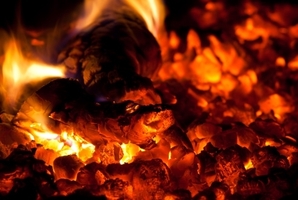 Photo / Thinkstock
Lyn Morrison and her cat Coco had a narrow escape when their Bay of Plenty house went up in flames.
The fire service was called to her Whakamarama home about 7.20pm on Friday night.
Ms Morrison, who still suffers from the effects of a stroke 10 years ago, had fallen asleep on the couch and was woken by a crackling sound.
She awoke to the sight of smoke and saw her curtains up in flames and fire spreading across the roof.
"I immediately dropped to the floor and crawled to the door and just got out. I just screamed for [neighbours] Karin and Chris.''
Once she was out her first thought was to save Coco but the cat had made its getaway long before Ms Morrison.
Her neighbours called the fire brigade and came to her aid but it was too late to save the house.
Omokoroa fire chief Ian Blunt said the flames were put out in about 10 minutes but the bungalow was "completely gutted''.
He said the fire appeared to be caused by a candle.
"She had some candles burning and she fell asleep in the lounge and some how it ignited the curtain.''
Ms Morrison was taken to Tauranga Hospital to be treated for smoke inhalation and a minor burn on her arm. She was kept overnight but was discharged on Saturday.
She is now living with her mother until she is able to get back on her feet again.
for more articles from this region, go to BAY OF PLENTY TIMES