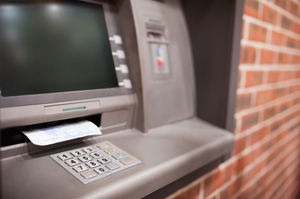 A "helpful" neighbour has been charged after allegedly using an ATM to steal more than $7000 from an 83-year-old Christchurch woman's account.
The 44-year-old woman was charged with taking a document and 12 charges of using a document for pecuniary advantage.
Sergeant Andrew Judson said the woman would regularly take her elderly neighbour shopping and allegedly looked over her shoulder to obtain her PIN number while she was taking money from an ATM.
The younger woman then allegedly stole the pensioner's Eftpos card on August 18 and withdrew more than $7000 over three days.
She was identified through video surveillance.
Mr Judson warned the elderly to keep their PINs safe.
"The elderly need to be careful when using their Eftpos card and make sure no one gets an opportunity to know their pin number. You may think you can trust your friends but if they are given an opportunity they will take it," he said.
- The Western News