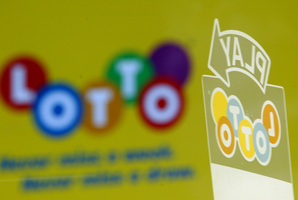 A lucky Lotto punter in Tauranga is $27 million richer tonight.
Someone in Tauranga has won the Division One prize, taking home $25,592,110 in cash and a variety of other prizes.
If won by a single person, the prize would be the biggest scooped by a single player - the highest total, $36 million, was split three years ago by a family syndicate from Masterton.
The $27 million up for grabs yesterday brought on a buying frenzy this week, with Lotto officials predicting more than $10 million worth of tickets were sold this week alone.
Big Wednesday First Division was last won in March, when an Auckland family won $11.4m.
The prize package has been jackpotting ever since. Luxury prizes in the $27m total include $675,000 cash towards a bach, $50,000 towards luxury travel, a $50,000 Platinum VISA card, an Audi Q7, a Rayglass 2200 Boat and a Lamborghini Gallardo LP560-4.
- nzherald.co.nz