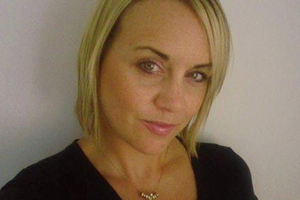 A second woman has been charged by police investigating the disappearance of Rae Portman.
Kristina Le-Noel, 26, yesterday appeared in the Auckland District Court charged with stealing Ms Portman's car.
Police alleged Le-Noel picked Ms Portman's car up from a friend and sold it for $2000 without permission. Le-Noel pleaded not guilty and will reappear in court in November.
Ms Portman, 33, has not been seen since she left a Mt Albert motel on June 20.
Police found her car about two weeks after she was reported missing. She bought it in early June.
Le-Noel's court appearance followed the arrest of model Voi Marie King, 30, who was charged with assaulting Ms Portman on June 8.
Detective Inspector Mark Gutry said there was no suggestion Le-Noel or King had anything to do with Ms Portman's disappearance.
Mr Gutry said he had "grave concerns" for Ms Portman's safety.
Can you help?
Contact police on 0800 723 767, Crimestoppers anonymously on 0800 555 111 or visit the Where is Rae (Bok) Portman Facebook page.