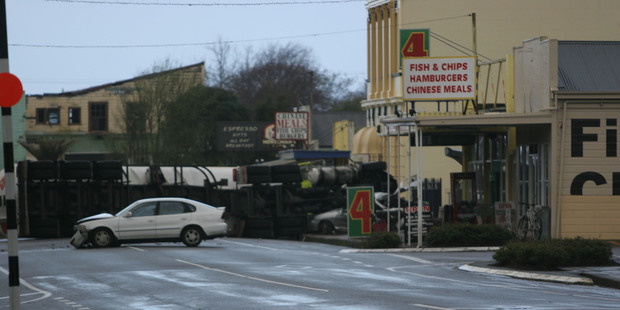 A petrol tanker has rolled in the Horowhenua town of Shannon, spilling fuel into the street and hitting a car.
The truck's driver suffered only minor injuries in the crash, which happened on the town's main road about 4pm. The driver of the car was believed to be unhurt.
Plimmer Terrace was cordoned off as fire crews tried to contain the leaking fuel.
Witnesses said a car tried to do a U-turn in front of the tanker, hitting it and causing it to turn sharply and roll.
The tanker hit a parked car as it rolled.
- Horowhenua Chronicle