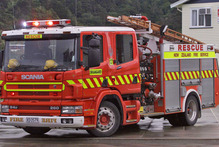 A Tauranga woman embittered after the relationship break-up with a man she had known for just a few days sought revenge by setting fire to the flat the pair had shared.
Josephine Christine Kryszkiewicz's revenge attack on February 2 extensively damaged the Miro St apartment, which was owned by her ex-partner's grandmother, causing at least $25,000 damage.
Kryszkiewicz, 22, who pleaded guilty to a charge of arson in the Tauranga District Court on Friday, will be sentenced on October 26.
The police summary of facts revealed that in January this year Kryszkiewicz began a relationship with a man she met on an internet dating service. They eventually moved into the Miro St flat.
Their relationship lasted only a couple of days and ended bitterly with both moving out.
On February 2, Kryszkiewicz was drinking with a friend in Whakatane before she drove back to Tauranga.
After buying $5 worth of petrol at the Gull service station in Hull Rd she headed to Blake Park where she parked and poured the petrol into a small drink bottle.
She then drove to Miro St, parked 100m from the flat, walked inside the apartment, entering the bedroom she and her former partner had shared, and sprayed petrol around the room before setting it on fire.
The fire rapidly spread through most the upper level of the house.
Kryszkiewicz then fled the apartment, ran back to her vehicle and drove off.
Neighbours alerted the fire service but the upper level of the house was extensively damaged.
When spoken to by police Kryszkiewicz admitted setting the fire, and said she had done so because the relationship had soured and it was the only way she could get back at her former lover.
She also conceded she knew other people lived in the apartment block but was confident the fire would not spread to their apartments due to concrete walls that separate the flats.
Kryszkiewicz's lawyer Tony Balme told Judge Peter Rollo he would be seeking a restorative justice meeting referral.
Judge Rollo, who agreed to further remand Kryszkiewicz on bail, called for a reparation report with the pre-sentence and restorative justice meeting reports.
By Sandra Conchie