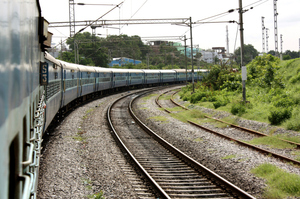 Photo / Thinkstock
Gisborne mayor Meng Foon will use the Official Information Act to request a copy of the report KiwiRail has presented to the Government, which says the Gisborne to Napier railway line is not commercially viable.
Business leaders and mayors from Gisborne south as far as Wairarapa are being rallied to continue to press for the line's repair and retention.
Debate on the commercial viability of the line continues as the Government's final decision on whether it will foot the $4 million bill to fix it becomes increasingly overdue.
The line between Gisborne and Wairoa was closed in March after a storm caused washouts on portions of the track.
KiwiRail says the line is not commercially viable, "to operate today or in the foreseeable future''.
Communications manager Kimberley Brady said a copy of the report would not be made public before the Government's decision was made.
The KiwiRail website said they spent considerable time canvassing Gisborne business about current and future business opportunities and had taken a 10-year future look at the line.
But this is the detail Meng Foon wants to see before the decision is made to independently verify the information contained in it.
The Rail Action Group is preparing its own business case that shows the commercial viability of the railway.
Spokeswoman Gillian Ward of Gisborne said it was hoped a delegation of mayors from Gisborne to Wairarapa could present their report to Prime Minister John Key as early as next week.
The mayors are all strongly supportive of the line being repaired, so a sustainable service can be maintained between the Gisborne and Hawkes Bay regions.