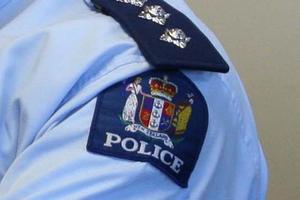 File photo / NZ Herald
The father of a young boy battling leukaemia has been charged with manslaughter over the death of a man in Hamilton last month.
Luke Steven Sheppard, 23, appeared in Hamilton District Court this morning charged with the manslaughter of Adam Rawiri Palmer.
Police today upgraded the charge against Sheppard, who did not apply for continued name suppression, from common assault to manslaughter.
Sheppard was supported by a large group of people when he appeared in court, where he was remanded on bail to reappear on October 2.
Emergency services were called to a Dinsdale house rented by Laura Marston, Sheppard's former partner, shortly before midnight on August 14 after reports of a violent domestic incident.
Police arrived to find Sheppard allegedly restraining Mr Palmer on the floor.
Mr Palmer, a former boyfriend of Miss Marston, was arrested but within minutes his condition deteriorated and by the time an ambulance arrived he was dead.
An out of district investigator has been appointed to head an police enquiry into Mr Palmer's death because it occurred while in police custody and the Independent Police Conduct Authority has been notified.
Sheppard and Miss Marston's 2-year-old son Marley suffers from cancer.
She went public with their son's plight earlier this year and the 21-year-old received more than $40,000 in donations and a car to help with her financial hardship.
At the time she told another newspaper Marley's father had walked out.
- APNZ