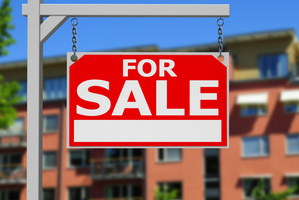 A councillor says prospective buyers are being misled over the condition of pensioner flats the Hamilton City Council is selling.
Even though they have been deemed "not-fit for purpose", they are being advertised as needing only cosmetic touch-ups.
Councillor Dave Macpherson has complained to marketing agent Lodge Real Estate about what he believes is "inaccurate" advertising of the properties.
Councillors decided to sell the River Rd, Johnston St and Ascot Read Ryan housing blocks based on reports to the council that they were in poor condition and required thousands of dollars to bring them up to a liveable standard.
But in its online advertising of the properties, Lodge describes the River Rd and Johnston St blocks as having some units in a "tidy tenantable condition" and others needing "cosmetic improvement".
Ascot Read Ryan has been described as a "value-add project" with units estimated to rent at $140 a week in their present state and $180 a week if renovated.
In an email to Lodge Real Estate, Mr Macpherson said the council and the agency were obliged to disclose reports that said there were significant upgrade and maintenance issues with the properties.
Council chief executive Barry Harris said Mr Macpherson was entitled to his personal view, but he disagreed.
"I do not think the advertisements are misleading and I'm confident that all the appropriate information is available to buyers."
Mr Macpherson said he planned to complain to the Real Estate Agents Authority if his personal complaint to Lodge was not addressed.
A spokesman for the authority confirmed its mandate extended to investigating complaints about how properties were marketed.
The auction for the River Rd pensioner flats was cancelled this week after critics pointed out that the sales process was not in line with the council's intentions to sell the property on an open market, while also considering offers from sympathetic buyers.
The property is now being sold by tender - alongside the two other sites. Tenders close next Friday.