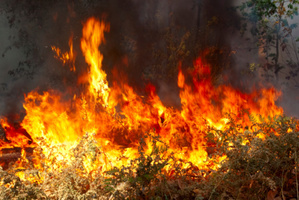 Christchurch police are hunting for arsonists after the early morning firebombing of a Hornby house.
Police were called to a residential address in Amyes Road about 12.10am this morning after reports of items being thrown through the window of a house, setting fire to curtains.
Detective Damon Wells said the fire was put out by the home's occupants and caused only minor damage. Nobody was injured in the incident.
"We are following up on information from the occupants of the address, but we are also seeking assistance from any members of the public who may have been in the area.
"In particular we are requesting information on any sightings of a red or maroon Honda Accord station wagon, registration number CPS612.
"We would also like to speak to two males who stopped and assisted at the scene in Amyes Rd."
Anyone with information is asked to contact Detective Damon Wells at the Christchurch South Police Station on 03 363 7859.
Alternatively, contact Crimestoppers on 0800 555 111.