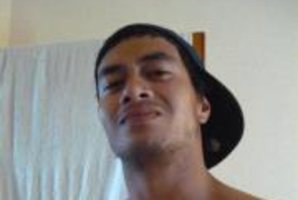 The friend of a young man killed in a high-speed crash faces charges over his death.
But the grieving family of tradesman Kawati Ross Timoti, 22, refuse to blame anyone for the accident on Auckland's Northwestern Motorway in February.
Rawiri Huitoroa Castle, 25, is charged with boy-racing causing death, and being the driver in a fatal accident who failed to stop to see if anyone was killed.
On the night of February 28, the boys, who had been friends since primary school, were driving home in separate cars from an evening of fishing when Timoti lost control of his Nissan Skyline and smashed into a power transformer at the Patiki Rd interchange.
Police alleged the boys had been racing and Castle fled the scene without checking if his friend was alive.
Timoti's sister, Robyne Timoti, said they didn't blame Castle, who went to her brother's tangi and 23rd-birthday celebrations at his grave site in Haranui, near Helensville, in April.
"I don't blame anyone. It was sad and just an accident," Robyne said.
"We miss him. They had a good time at his birthday and Rawiri was there."
She said the family suspected a spacesaver tyre blowout contributed to the cause of the accident and warned it could happen to anyone.
Despite his rebellious attitude towards driving, she said Timoti was a cheeky, funny boy who loved music, fishing and going to church.
"He had a good heart. Everyone has their faults, he was just a boy who was looking forward to the future."
Castle is due to appear in the Waitakere District Court on September 13.