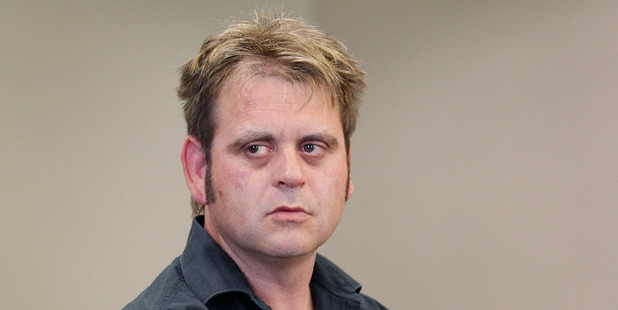 Broadcaster Iain Stables has told a court that he lost everything, including his career, after he flew into a rage at being evicted.
The alleged incident took place on March 20 last year, while Stables was living with his then partner, Kimberley O'Hagan, in a flat at the front of her parents' property in the Wellington suburb of Seatoun.
The Crown says he flew into a rage after he was told to leave the flat by his partner's mother, Marianne O'Hagan, who had found damage at the flat.
The former New Zealand Idol judge took to the stand on Friday in the Wellington District Court in his own defence and said he was completely distressed with the situation, particularly because, he alleges, his cat was kicked in the head by Marianne O'Hagan.
"All I could picture was that horrible old woman beating my cat in the head," he said when being questioned by his defence lawyer Gretel Fairbrother.
He admitted he pushed Martin O'Hagan, Kimberley's brother, but said it was in self defence. He then tried to remove himself from the situation, and in the process drove into Marianne O'Hagan's car repeatedly.
"I completely accept that I dented that car. I was stressed, I was upset ... I couldn't find my f***ing cat anywhere."
Stables has pleaded guilty to intentionally damaging the car, but not guilty to assaulting Marianne, Martin and Kimberley's father, Robert. He has also pleaded not guilty to threatening to kill.
Under cross-examination, Stables said tensions were through the roof, and accepted he assaulted Martin "after they pushed me, after I have been ganged up [on] by an entire family".
Asked whether he was lying, Stables replied: "I have nothing left. I have lost my career, I have lost everything ... what have I got to gain? I have already been screwed."
The jury of 11 was sent home late on Friday night and will return tomorrow. It has already spent more than four hours' deliberating.
- APNZ