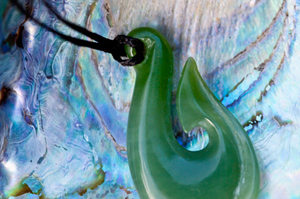 Thirty-nine pieces of pounamu seized by police from a Franz Josef bookshop last year must be returned to Ngai Tahu, a court has ruled.
The distinctive tahutahi (snowflake) jade is found only on the Cascade Plateau south of Haast.
Ngai Tahu has sole rights to it and has not authorised its use or sale.
A search warrant was executed on Franz Josef Bookshop Ltd after a representative of Ngai Tahu saw pieces of the stone on the shelves of Take Note Franz Josef bookshop.
Police did not lay charges against the owner of the store, but seized all the tahutahi pounamu in the shop.
In Greymouth District Court today, Judge Gary MacAskill ordered that the stone be returned to the tribe.
- The Greymouth Star