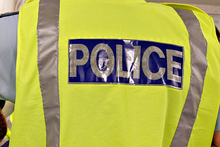 The search will continue today for a paddle boarder missing off Auckland's Takapuna Beach.
The man, in his early 50s, went missing on Wednesday afternoon. His board has been found by the crew of the police launch Deodar.
Waitemata Police District spokesman Kevin Loughlin says an extensive shoreline search has failed to locate any sign of the man.
"We'll be giving consideration to requesting the Navy to assist us with their advanced sonar equipment."
Police divers are also on standby.