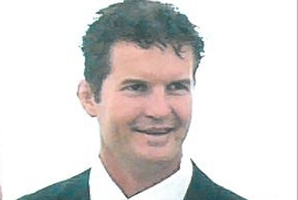 A man found dead at a rural Franklin property earlier this week died from stab wounds, police say.
Police said David Cunningham's wounds were received during an altercation at the Ararimu Road, Ramarama address in the early hours of Monday morning.
Mr Cunningham was not known to any of the occupants at the address, Counties-Manukau Detective Inspector Dave Lynch said, and police investigation is now focused on what Mr Cunningham was doing at the property and how he got there.
"Police have established that Mr Cunningham was at his home address on Fitzgerald Rd, Drury at approximately 10.00pm on Sunday evening; however, we have not been able to establish how or why he came to be at the Ararimu Road property approximately four hours later," Mr Lynch said.
"There is the possibility that someone has picked up Mr Cunningham whilst hitchhiking or that he came into contact with someone known to him who may have given him a lift somewhere during that four hour period.
"It is also possible that someone travelling in the Fitzgerald and Ramarama Road area has seen Mr Cunningham on foot or in a vehicle."
Anyone with information about Mr Cunningham is urged to contact Counties-Manukau Police on 2611 300 or call Crimestoppers on 0800 555 111.