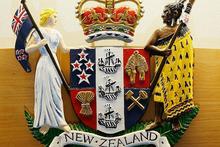 A 32-year-old man has pleaded guilty to a charge of murdering his father, who was stabbed to death in his Havelock North home nine months ago.
Johnathon Walter Middleton appeared today before Justice David Collins in the High Court in Napier, and was remanded in custody for sentencing on December 5.
Walter William Middleton, 61, was fatally stabbed on November 9 last year.
At the time of the murder, neighbours reportedly said raised voices could sometimes be heard at the address where the two men lived.
Walter Middleton had worked as an engineering assistant at Whakatu Coldstores, where he had been employed for at least 10 years.
His boss, Ross Tougher, said last year his former employee was "big hearted".
"He was the type of guy who if he had 100 jobs on and you asked him to do one more, he'd do it," Mr Tougher said.
"He was really well respected and well liked here."
It's understood the 61-year-old had taken on many foster children during his life.