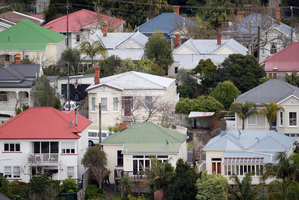 Auckland Council ratepayers' first instalments are due today under a new single rating system that has caused a month of protests about house rates rises of up to 77 per cent.
This included protests from thousands of homeowners around the city who found they had missed out on a 10 per cent transition cap because they had made improvements to their homes.
In response, the council agreed to $6 million a year of relief through a grants scheme that would let a further 5000 homeowners and 600 businesses benefit from the rates cap.
Council chief finance officer Andrew McKenzie said yesterday the council expected to receive the first rates instalment by 5pm today.
He said this was necessary to avoid a 10 per cent penalty imposed on overdue accounts.
Rates staff are still busy answering queries after the council had said the average rates rise was 3.6 per cent.
Anyone with outstanding queries has been told to pay on time and any corrections or adjustments would be reimbursed.
Steve Watson, of Ponsonby, said he was disputing the amount of his bill which had doubled in 18 months and would not be paying today.
Tyrone Growden, of Sandringham, said the council had promised to respond to his challenge of a 77 per cent increase by next week.
"I am paying the full instalment out of fear of incurring an additional 10 per cent penalty. I pay this in good faith that this will be part payment of the final rates outcome."
The council said 283 ratepayers had advised of incorrect information in assessing their bills and the council had agreed to change the assessment.
The number of ratepayers who will get the property grant is as yet unknown but is expected to be about 6000.