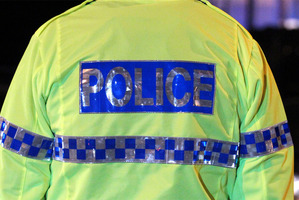 A man in a ninja suit carrying a rifle with a silencer terrorised patrons outside a Waikato pub in a rampage that could easily have ended in tragedy, a bar owner says.
Michael Lawrence Stark, of Orini, is to undergo a court-ordered psychiatric evaluation after allegedly pulling a firearm on a number of people at the Taupiri Hotel, about 20km north of Hamilton, on Saturday.
The 20-year-old appeared in the Hamilton District Court yesterday to face several charges including demanding with menace and committing a crime with a firearm.
The court was told Stark donned a ninja mask and was clad all in black when he went to the Taupiri Hotel armed with a .22 calibre rifle with a silencer.
It was alleged he approached a man in the carpark, where he pointed the rifle at him and demanded his money.
He then turned the gun on a group sitting at a nearby picnic table and demanded their cash before firing three shots in the air saying: "I'm f****** serious."
Taupiri Hotel publican Bob Gamble said he heard a noise "like a loud clap" coming from outside of the pub just as the halftime whistle blew during the All Blacks' test against the Wallabies.
The pub was packed with members of four teams from Te Akau, Huntly, Ngaruawahia and Taupiri who had played at a local tournament, travellers, and families with young children who were there for a meal and to watch the game.
It was further alleged that Stark pointed the gun at the head of a driver who had just pulled into the carpark.
Mr Gamble thought the attacker was wearing what looked like a samurai sword on his back.
He said a bystander tackled him to the ground but he got up and ran away, still armed.
He said police, including the armed offenders squad, arrived quickly and a police dog caught the man's scent and found him in a bamboo bush near the railway lines. The weapon had been stashed at a nearby bowling club.
"I've never seen anything like it. I have seen some really big fights before but nothing like this ... it was unbelievable," said Mr Gamble.
Community magistrate Sue Hovell ordered Stark to undergo an evaluation under the Mentally Impaired Persons Act.
Ms Hovell had grave concerns about his behaviour and remanded him in custody to Waikeria Prison to reappear in court next month.
Stark is also facing several charges from an incident the night before, including wilful damage, theft, and the theft of an $80,000 tractor which he allegedly defaced with the words, "The first rule of fight club is you do not talk about fight club."