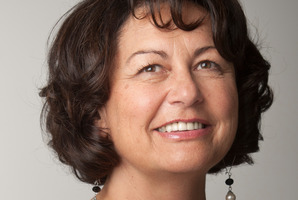 Education Minister Hekia Parata. Photo / Michelle Hyslop
Education Minister Hekia Parata has backed down on closing four residential special schools, announcing today that only two will close.
Ms Parata said today that under the new plan, Halswell Residential College in Christchurch and Westbridge Residential School in Auckland would stay open but Salisbury Residential School in Nelson and McKenzie Residential School in Christchurch would still close. More community-based services would be rolled out under the revised plan.
The proposal earlier this year by the Ministry of Education to close the four schools catering to intellectually disabled students was met with dismay by educators and social workers.
Ms Parata said today that services would be expanded for learners with special education needs at Halswell and Westbridge schools.
Ms Parata said Westbridge Residential School would provide co-educational services for learners with complex behavioural needs.
"Halswell Residential College in Christchurch will provide co-educational services for learners that have complex needs associated with intellectual impairment," she said.
A new intensive wrap-around service in every region would allow learners with complex needs to remain in their community and attend their local school.
"The proposal comes after consultation with schools, parents, students and the community which highlighted the importance of residential special schools for some learners and their families," Ms Parata said.
The money saved in closing the two residential schools would be redirected to the community-based service.
"The net result will be better support for more learners, and keeping communities together."
Schools have 28 days to comment on the proposal before a final decision is made.
- APNZ